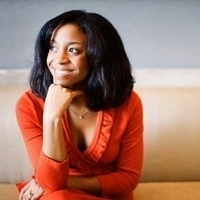 Should I Reveal My Compensation To A Recruiter?
Many candidates play the fishing game of car buying trying to see who will throw out a number first OR they are kicking tires doing comparison shopping?
When was the last time you were honest with a recruiter about what you made in your last job? Has a recruiter ever rejected you for playing compensation games with them during a phone call?
One issue I think that got missed in this article is that the author assumes the candidate is looking to aggressively move from their current role. What if the candidate is a recruited candidate and NOT aggressively looking?
Should an employer take the same hard-line stance as with a candidate who is "active" vs. "passive" in the job market?
Barry Deutsch
Partner
IMPACT Hiring Solutions
http://www.impacthiringsolutions.com/careerblog
Have you test-driven our Job Search Workbook - This is NOT the Position I Accepted
http://www.impacthiringsolutions.com/candidates/candidate-products/not-the-position-i-accepted-
Don't forget to join us on our popular Job Search LinkedIn Discussion Group
http://www.linkedin.com/groups/IMPACT-Hiring-Solutions-Job-Search-1781587/about